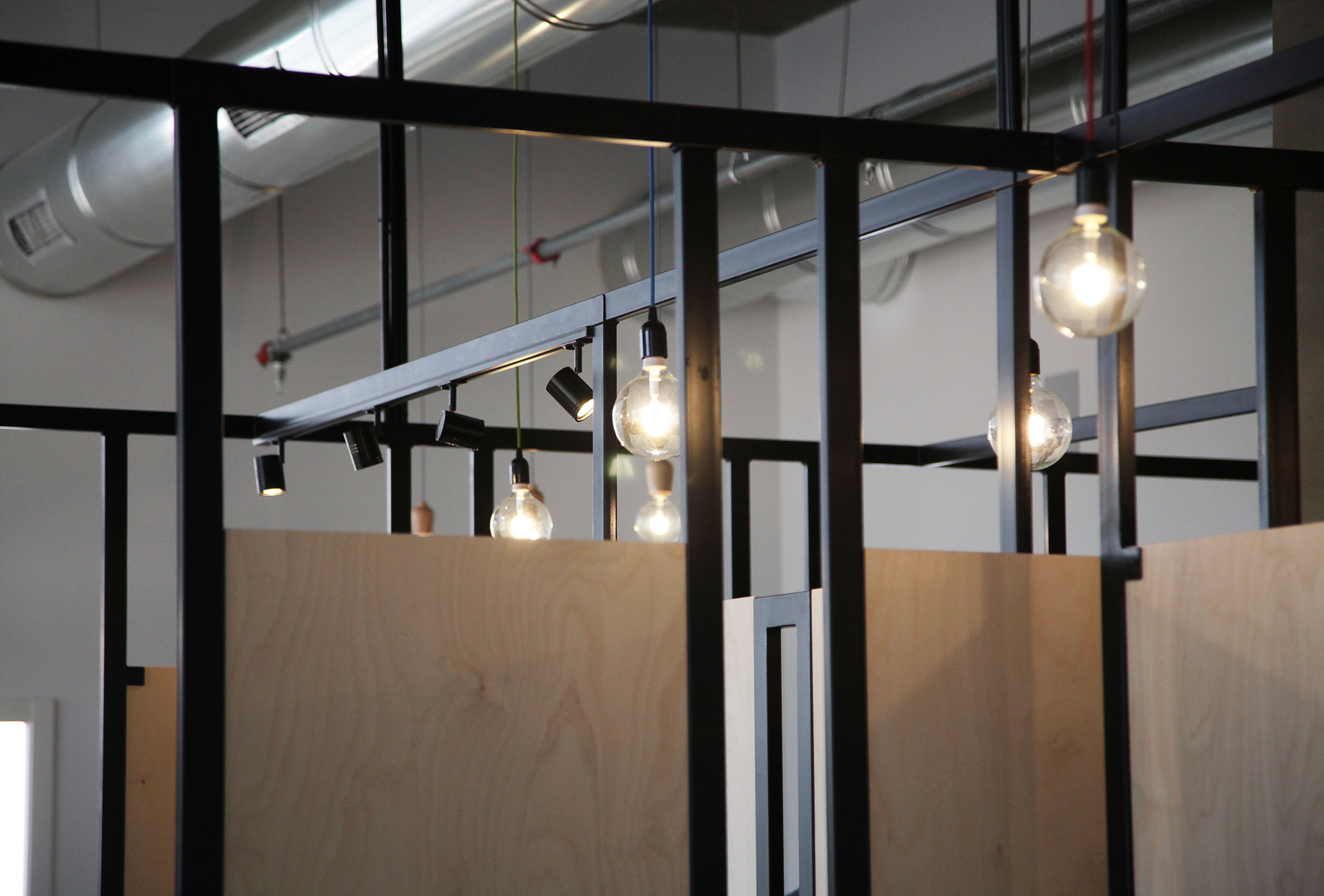 Insurance Agency offices in Rishon Letzion
This space used to be city council offices. It was stripped down completely and reconstructed and designed to correspond with the office's needs.
The idea was to create an open working space that can divide the various work stations without using walls that might block the sight and communication between the collegues.
Birch wood and steel dividers were designed and placed according to a grid layout, in order to enable an open and spacious atmosphere. Under the layers of materials covering the space, we discovered during construction, beautiful concrete surfaces as floors and ceilings. The inevitable decision, was to keep them as they were, clean them up and allow them to function as a perfect background for the exposed systems.
Materials: metal, concrete, birch wood
Year: 2016
Size: 200 sqm
Photography:
Zachi Razel